Did you know that you can actually see your competitors on Shopify and their best selling products?
You can find out what they are doing, which products are performing well and reverse engineer their strategy for your own online site.
It is crucial that if your eCommerce store is operating in a competitive space, that you understand your market and which of the products are most popular.
This article will explore a quick win on how to find your competitors top selling products on Shopify in less than a minute.
How to find your Shopify competitors and their best selling products?
So… what is the need to find your competitors top-selling products?
Competitor intelligence can give your website the edge by informing your decision making. Whether that be on your product selections, choice of promotions or pushing proven products harder than others.
Websites built on Shopify are very easy to identify because of the URL structures that are unique to Shopify-built websites only.
This means that as an eCommerce store owner, you can very quickly identify the top selling products on competitor websites.
Let us explain how…
1. Identify a competitor on Shopify
Whether you are new to eCommerce or are an established name in your industry, it is vital that you are aware of the competitive landscape of your niche.
If you are established within a particular industry, then it is likely that you are aware of your main competitors.
You can carry out a very top-level search by carrying out Google queries on what it is you are selling and seeing which results show up. Gather a list of these sites to get a better view of what it is your competition are doing.
1.1 How to identify eCommerce stores built on Shopify?
Once you have gathered your list of competing websites, then you can begin to check the sites one by one using Built With.
Built With is an online tool that enables its users to search for any domain and find out what platform the website is built on.
This tool will help you identify whether a competitor is using Shopify or another eCommerce platform.
Go to Built With and enter the competitor URL in the home page search bar > click "Lookup"
Once you have performed the search, scroll down the "Technology Profile" page and you should be able to quickly identify whether they are built with Shopify or another eCommerce platform. This will also give you insights as to what apps they use and other useful information on how they track customer data.
2. Find out their best selling products instantly
Once you have identified which of your competitors are built using Shopify, you can then go in and find their best selling products pretty much immediately.
Shopify uses fixed URL parameters across every website built on its platform. It also has a built-in filtering function designed to enable customers to sort through big product catalogues quickly.
By using the URL below and replacing the example.com domain name for your competitors, it will generate a page with their best selling products sorted from highest to lowest selling: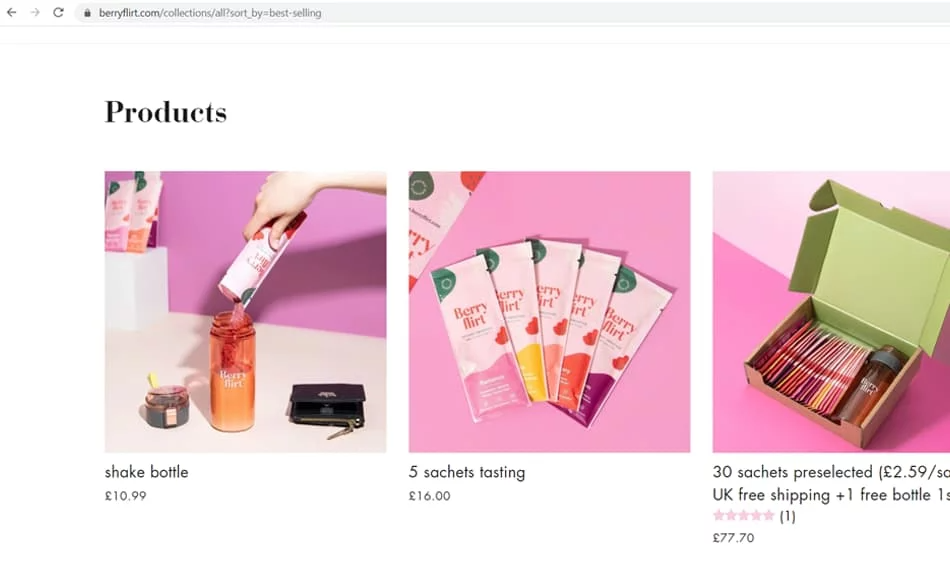 3. What can you do with this information?
Take the URL and try it out for yourself. Identify any common products that may be selling well within your niche. Compare your site against the competition and see what else you can be doing to push certain products more than others.
You can find some new product opportunities for your store. If you do not have a particular product on your website that you can see is selling well on another, this could be a big sales opportunity you are missing out on.
Using this will also help you find patterns in terms of how you can group products and upsell. Take advantage of products that are selling well on other sites and see how these can be implemented into your upsells and checkout process.
This is a very quick and easy method to get a better feel of your target market and understand what it is exactly customers within your niche are after.
4. Need any Shopify advice?
If you are looking for assistance in finding out more about Shopify as a platform, then please do not hesitate to get in touch with one of our Shopify development team who will be more than happy to assist you.