Love it or hate it, Google has already made the jump into 2020 with a core ranking algorithm update they have named 'January 2020 Core Update'. On the 13th of January, the announcement was made with details of what the impact could be for websites and businesses.
Later today, we are releasing a broad core algorithm update, as we do several times per year. It is called the January 2020 Core Update. Our guidance about such updates remains as we've covered before. Please see this blog post for more about that:https://t.co/e5ZQUA3RC6

— Google SearchLiaison (@searchliaison) 13 January 2020
Google said in its update article: '...the changes are about improving how our systems assess content overall. These changes may cause some pages that were previously under-rewarded to do better.' In other words, the change doesn't focus on deranking sites, it's more about reassessing and promoting good quality websites.
The updates also apply to eCommerce and Magento sites, so it's important to review their impact. If you need expert advice on reviewing your SEO status, then we recommend taking a look at our Magento SEO Audit page to see how this could benefit your business.
Of course, in order for websites to rank up, others have to go down, but the general pattern of what Google are looking for is matching the user intent when they search with the best results possible.
This will often mean that it's all about quality, genuine content such as informative blog posts, product descriptions, relevant buying guides and more, all of which will benefit the user and solve their problem. Ask yourself some questions when considering your SEO strategy:
Does the content provide insightful analysis or interesting information that is beyond obvious?
Does the headline and/or page title provide a descriptive, helpful summary of the content?
Does the content provide substantial value when compared to other pages in search results?
Keep in mind that there is more to a user experience than simply providing the right content, so a careful balance between these is vital.
So what is a core algorithm update?
In short, it's a significant change that Google makes to their algorithm and the impact of the changes will often be noticeable. Over the past few years, Google has generally changed their approach to core updates and will announce them before they are released. This January sale was a good example of that as we saw from the tweet above.
How often do they happen?
We usually see these releases a few times a year. Keep in mind though that Google makes minor changes to their algorithms every day.
How do I know if it's affected my eCommerce site?
The immediate and obvious impact of any change should be seen in your organic traffic over the first week. However, if the impact is not as black and white (which it's usually not), then the smaller changes need to be magnified to spot any trends, positive or negative. You'll need to be aware and take action as needed.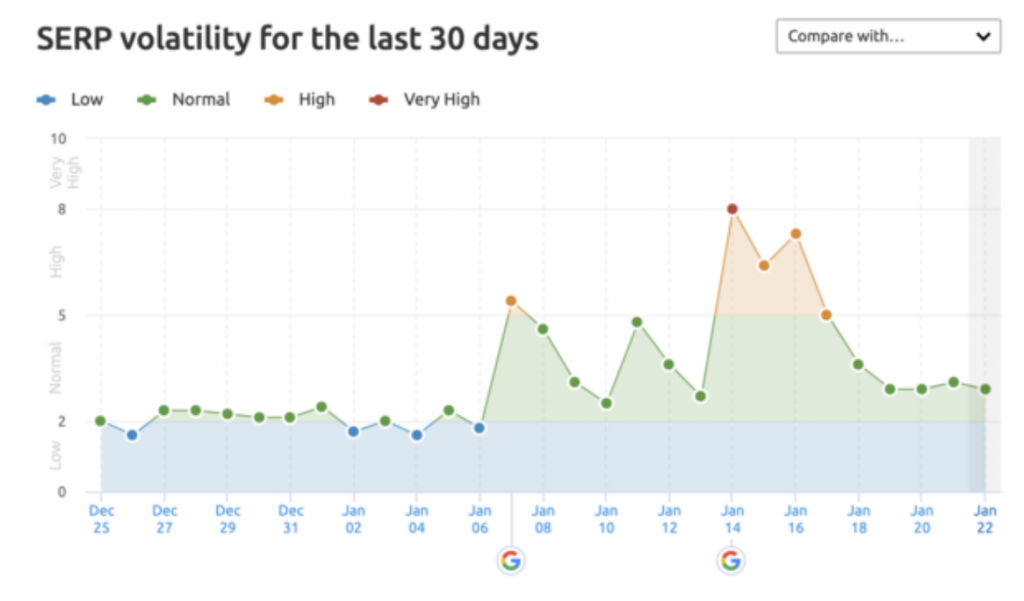 One step is to look at SERP volatility levels, which are good indicators for understanding how much change is going on across the board.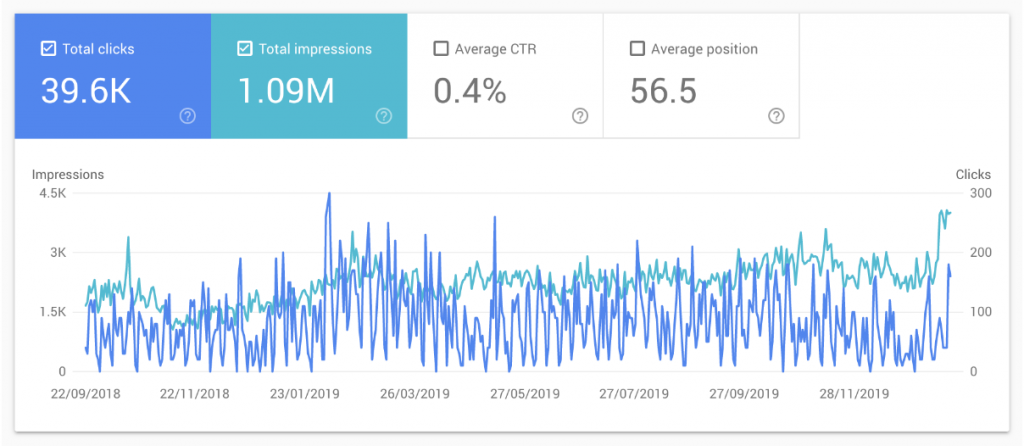 Drilling into your own website with Google Search Console is also a clear way to quickly see any change that is occuring, specifically looking at your page impressions in comparison with how well it has been performing.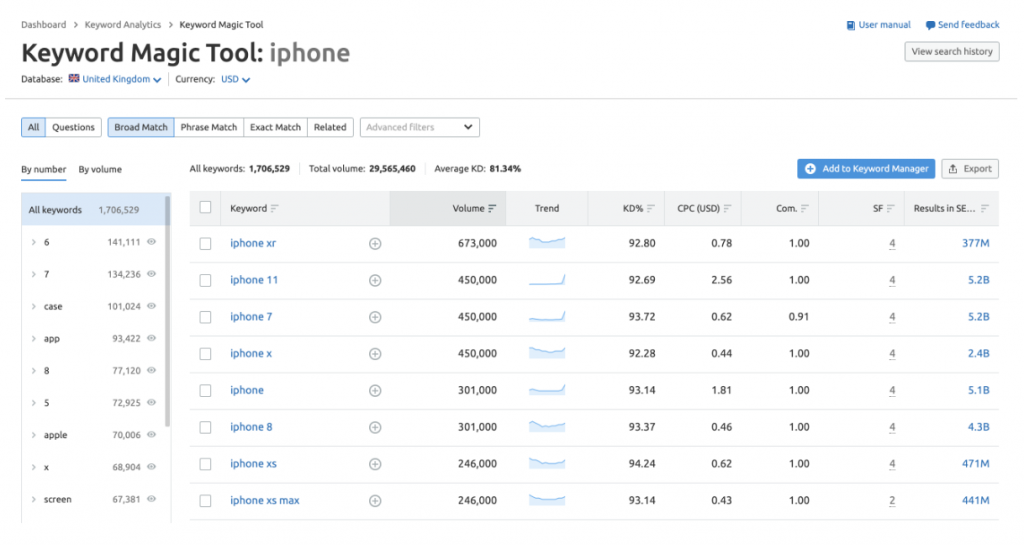 One more view that is helpful is a Keyword tracking tool. This data will allow you to see what people are searching for, how often it's being searched for and most importantly, where you rank in relation to these search terms.
Taking time to stay on top of these movements might not be what you want to focus on, so get in touch if you would like support in this area.
If you're looking for Magento SEO performance, you can also look into our audits which will give you detailed analytical information and action points to help you improve your rankings.
Related services
Iterative eCommerce Growth
Magento integrations
International eCommerce