You may have recently received notifications generated by Google Search Console warning that 'data-vocabulary.org schema deprecated'.
The email says 'Breadcrumbs issues detected on...' followed by 'To the owner of...'. The top warnings message itself is highlighted as 'Search Console has identified that your site is affected by 1 Breadcrumbs issues:'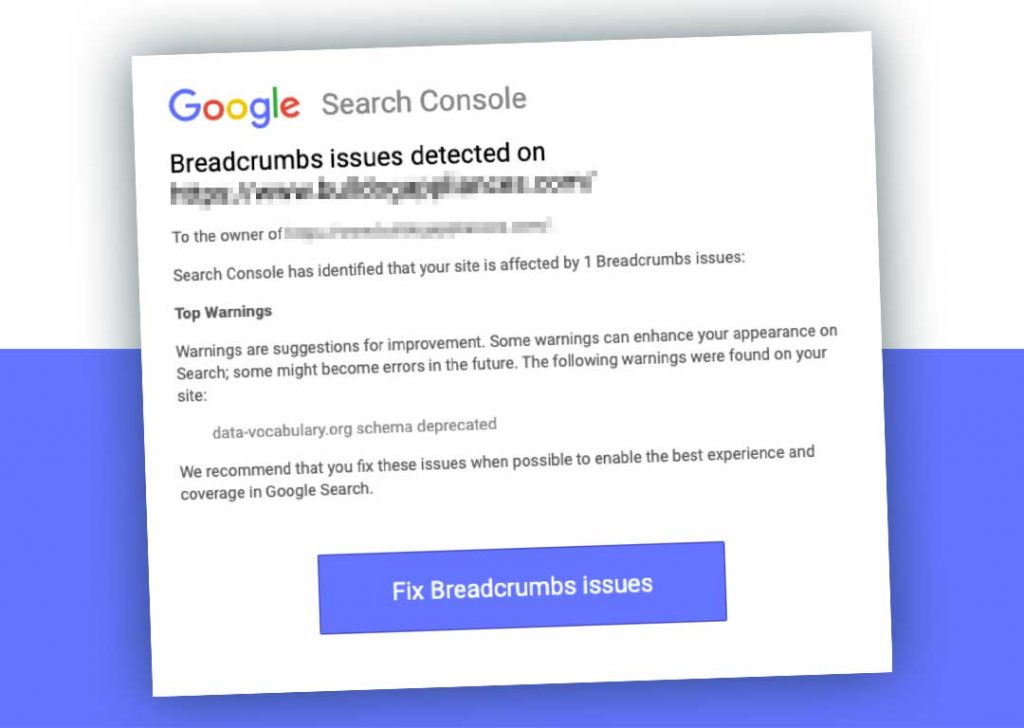 Deprecated data-vocabulary.org markup example:

What does it mean?
As of April 6th, 2020 - data-vocabulary.org markup will no longer be used for the Google Search Results Page and for those who have not adapted in time, will suffer reduced rich snippets visibility - harming your appearance on the Google SERP as breadcrumbs may not appear.
What is website Schema?
For search engines to capture the highest quality data, Schema is utilised to show in the source code of a webpage the key aspects, for example a product may detail the pricing old and new, SKU as well as the currency.
By including this vital information in a clean way, by following the search engines' encouraged approach - you can be sure your Magento store is presented in the best way possible as potential customers browse search giants including Google.
How do I check Google Rich Results?
If you haven't received any warnings from your Google Search Console, you can also check using the Google Rich Results Test.

Enter a category URL from your Magento website
Click 'Test URL'
View the results and look for any that show 'data-vocabulary.org schema deprecated'

If any appear, than your Magento site needs to be improved to support the standard Google are adopting from April 6th 2020
How do I fix the 'Breadcrumbs issues detected' error?
To ensure your Magento based website isn't impacted by these latest changes, contact magic42 and speak to one of our Magento specialists for advice so we can offer our assistance to ensure your Google search results appear correctly.
You can also take advantage of our full technical Magento SEO audit.
Related services
Iterative eCommerce Growth
Magento integrations
International eCommerce