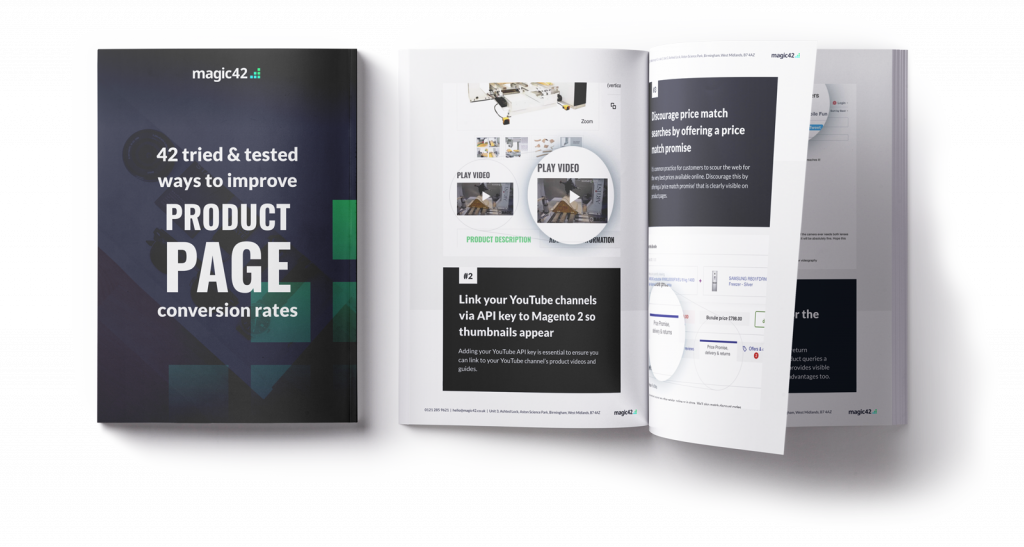 42 tried & tested ways to improve product page conversion rates
Get hold of our in-depth list of 42 ideas to help you improve your conversion rates on your Magento eCommerce site.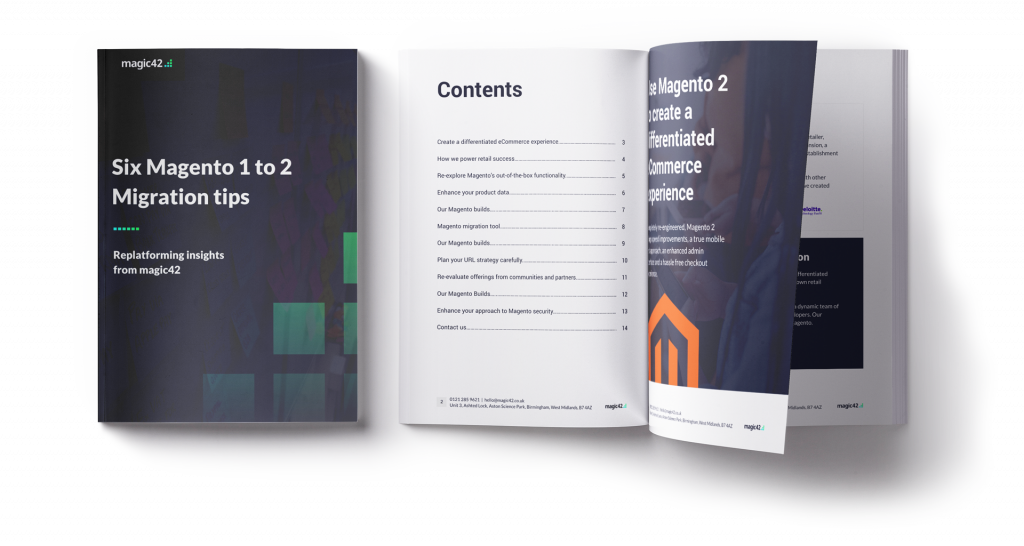 Magento 1 to Magento 2 Migration
Replatforming insights from magic42. Use Magento 2 to create a differentiated eCommerce experience. Download the PDF to get expert Migration insights.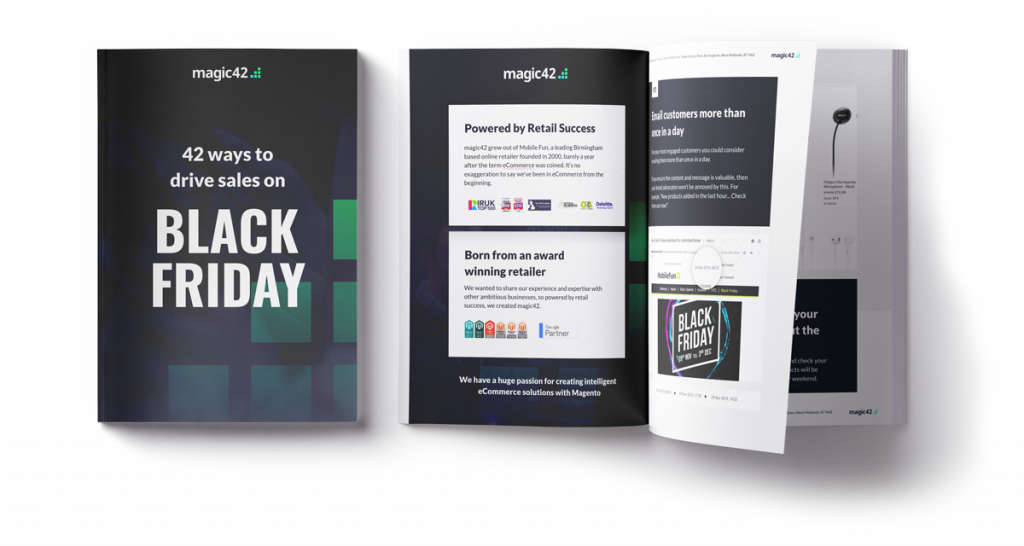 42 ways to drive sales on Black Friday
Download our 46 page guide full of ideas to increase your sales on Black Friday, based on our real world retail experience to increase your average order value, improve loyalty from your best customers, take advantage of Magento's features and more.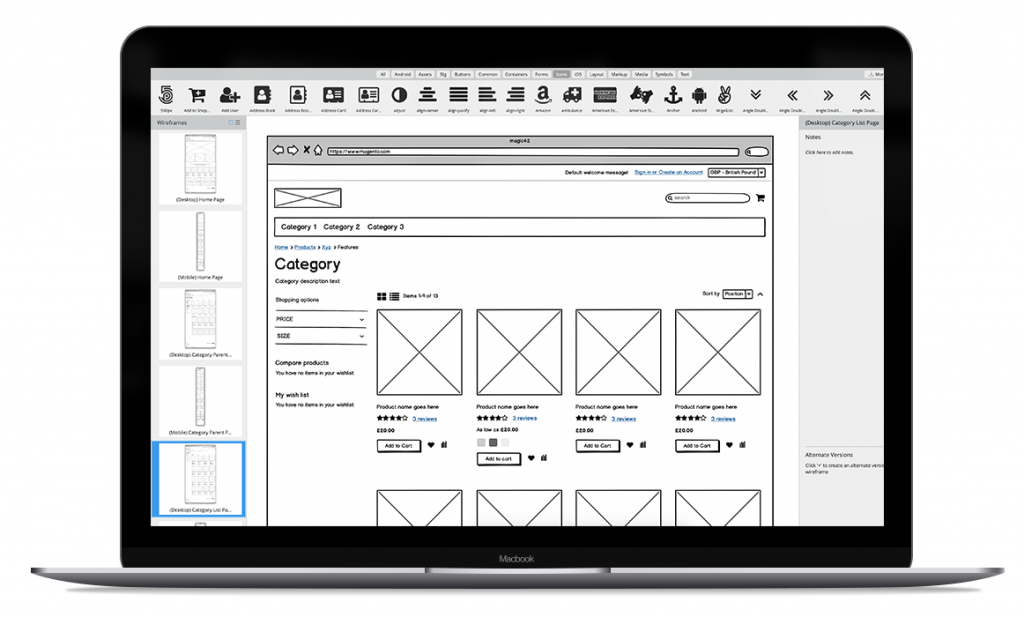 Magento Balsamiq Wireframe
Download the BMPR File for the Magento Wireframes (on Balsamiq) which includes all desktop and mobile designs, ready to be used for your own project.
More downloads coming soon...
Expert Magento and Shopify Insights coming soon to be downloaded.