The modern customer is mobile, short of time and demanding. In order to satisfy this audience, your products need to be visible and these potential customers need to feel reassured that they are making a good decision as soon as possible. This is where product reviews step in to provide the social proof that users need to move forward with their purchasing decision, and to drive a higher click-through rate (CTR), and conversions.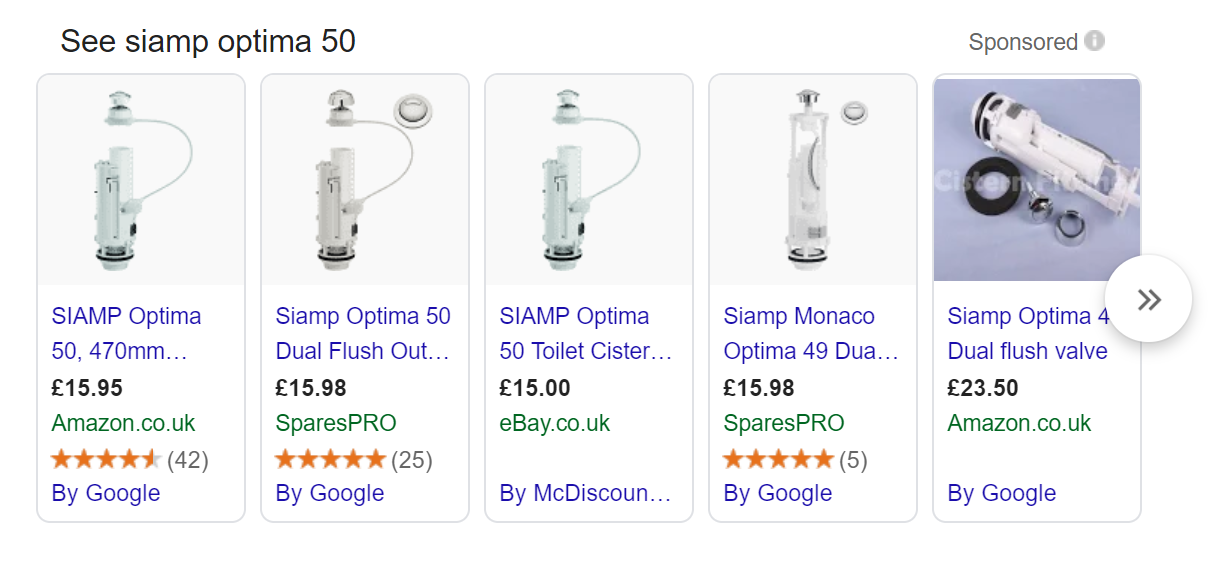 Product ratings appear by your products in Google Shopping, as a one to five star rating, along with a count of reviews for that product. If your Magento site already has a number of product reviews there's a great opportunity to get a further benefit from them by setting up Google Product Ratings alongside your Google Shopping feed, here's how:
1. Sign Up For Product Ratings
The initial consideration is whether your site and products are eligible for product reviews on Google Shopping. Google stipulates that first you must have a minimum of 50 reviews across all of your products. Secondly, a product must have three reviews of its own before qualifying for a visible star rating.
The rating a product receives is the result of Google aggregating all reviews of this same EAN (or GTIN), and presenting them as a total by your product. Then it works much like Google Ads; whomever bids the highest, will have their store and product showing in the top positions.
It is also important to understand that all of your reviews must be shared with Google through regular submission of a feed, which means that it's not possible to cherry-pick those with favourable ratings. The full Product Ratings program policies and Product ratings sign up form are available on the Merchant Centre help page.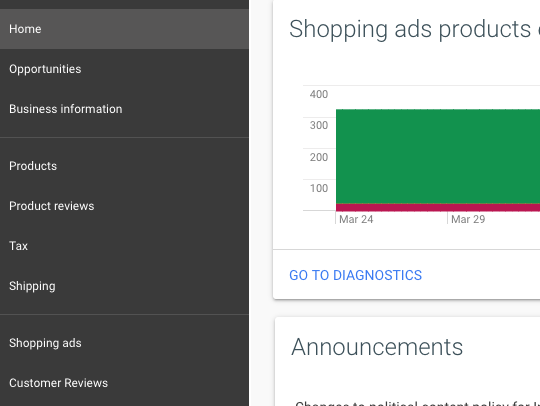 Once your application is approved, Google will send a confirmation email, and a new 'Product Reviews' tab will be visible in the Google Merchant Centre.
2. Create and Submit a Review to Google Merchant Centre
For a number of our clients we have advocated the use of a Google Shopping extension to create and manage the product reviews feed, having the added bonus of handling the Magento Google Shopping integration through the same module.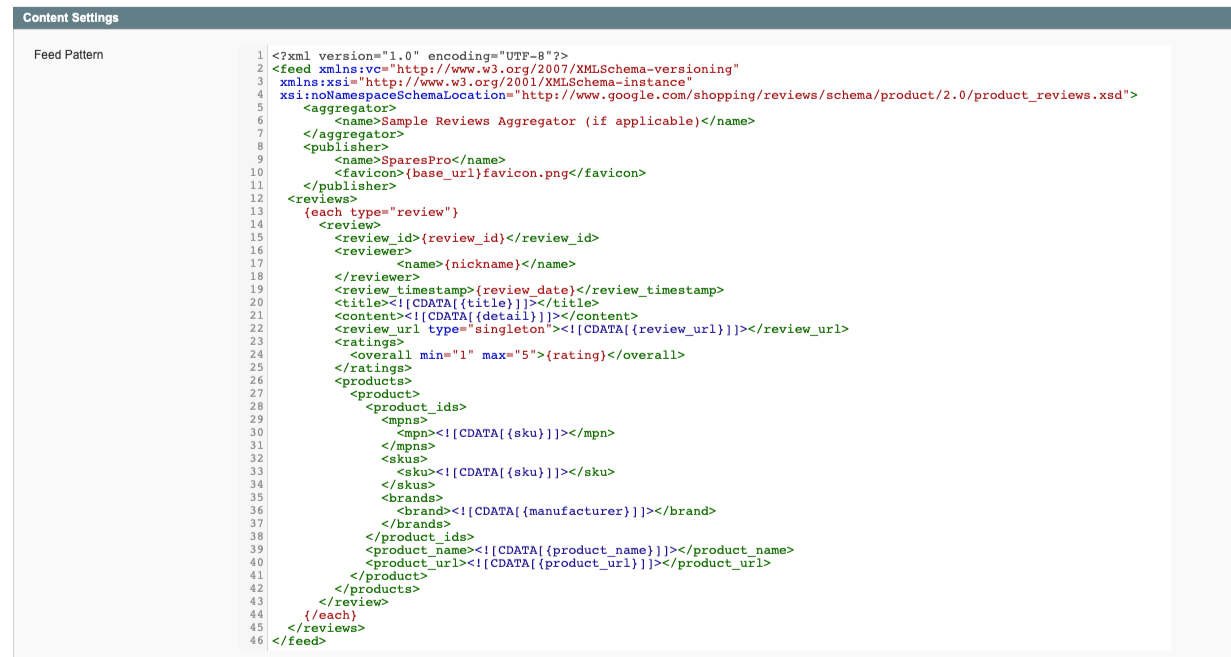 Once set up and active, you will be able to see a graph within Google Merchant Centre. This can help you diagnose and resolve technical errors and warnings that exist with your data.
3 Fix Your Qualitative Data Issues
Now that the data feed is technically correct, Google will do a manual, qualitative review of your data. They'll be looking for things like full user names, single word reviews and any forbidden content, such as strong language that will need to be cleansed before the data is ready to be integrated into the Product Reviews system. You will receive direct feedback from Google about any changes that need to be made, which, when actioned will mean you are ready for the final review.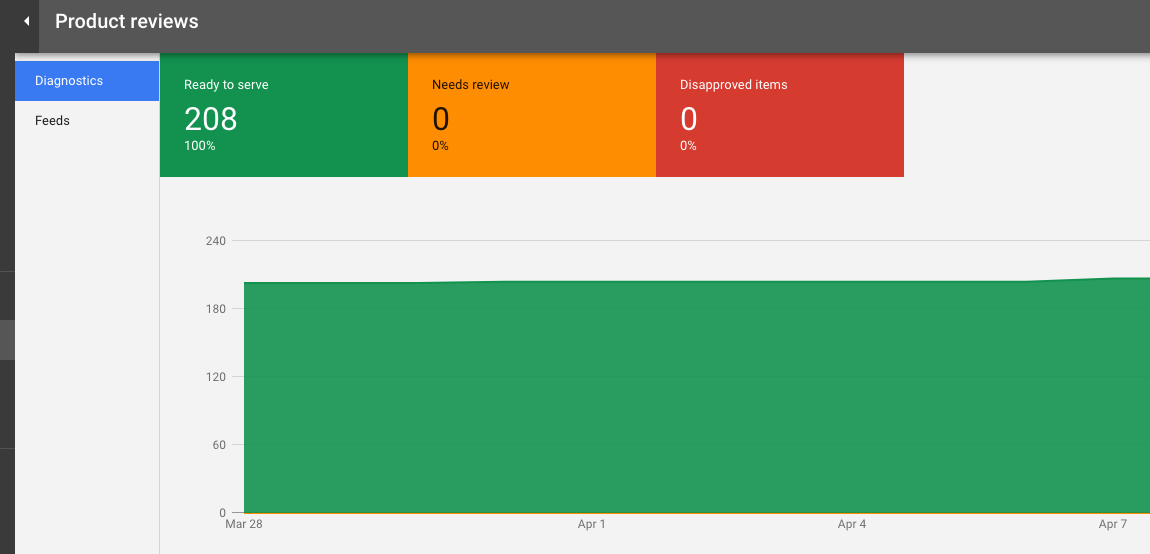 4. Get Approval From the Google Shopping Team
Finally, once all your review data is in-line with Google's program policies, you can re-upload your finished product review feed to Google. When they have acknowledged receipt, the data will then be integrated into the Google system, a process which can take up to two weeks. Google will be back in touch once this is complete.
Our clients have seen an increased click through rate in setting up Google Product reviews on Magento and ultimately more conversions, gaining an edge over their online competitors. As adoption by retailers of this feature increases, make sure you don't get left behind. As a Google Partner and Magento Developer we're perfectly positioned to help you grow your online success.
Related services
Iterative eCommerce Growth
Magento integrations
International eCommerce