Throughout the year we are always excited to get our hands on the latest version of Magento to see what new features and improvements have been added to the platform that will benefit our clients.
There are a mixture of major and minor releases throughout the year, which are key to keep your website up-to-date, fast and secure.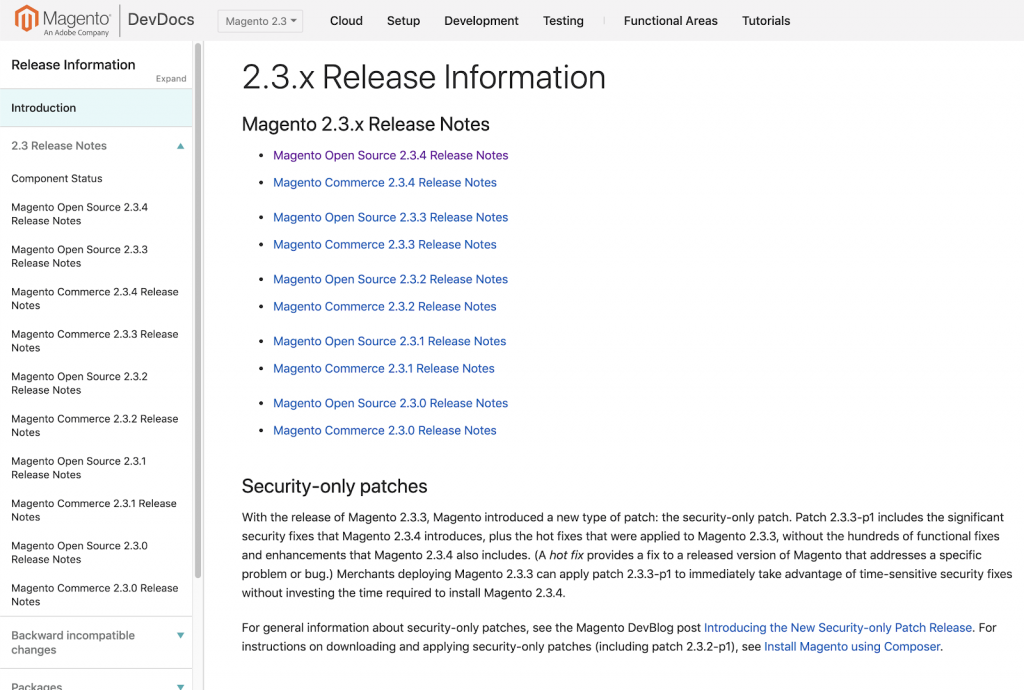 Looking at Magento 2.3.4 specifically, there have been over 250 core updates - which you can find in full detail - however, we have picked out the highlights to help provide a high level view on what has been worked on.
Performance
As Magento continues to improve their speed and overall performance, we see in this particular update an enhanced page caching and session storage. In other words, when a page is now cached - it should be even faster at loading on a variety of devices.
Security
There have been over 30 security enhancements that close cross-site scripting and remote code execution vulnerabilities.
These are security enhancements and fixes to core code, which includes the removal of custom layout updates as well as redesigned content template features - so that only whitelisted variables can be added to templates. In short, it's more secure from malicious attacks.
Core Improvements
This release features over 250 enhancements to core quality, improving the quality of the Framework as well as the catalog, sales, PayPal, Elasticsearch, import and CMS modules.
There are also significant enhancements to Inventory Management and GraphQL.
When should you upgrade to Magento 2.3.4?
Updates that contain performance and security improvements should always be prioritised. You should consider if the update will compromise your business and if it's at risk then it's better to play it safe.
Of course, the update is sometimes seen as an annoyance rather than one of value, but we've seen time and time again the benefits that it provides clients in the long term.
Get in contact with us for advice on the area, specific to how it would work with your website.
Related services
Iterative eCommerce Growth
Magento integrations
International eCommerce