For many reasons, we rate Magento as the best eCommerce solution. And if you haven't already, now is the perfect time to make the switch to Magento 2.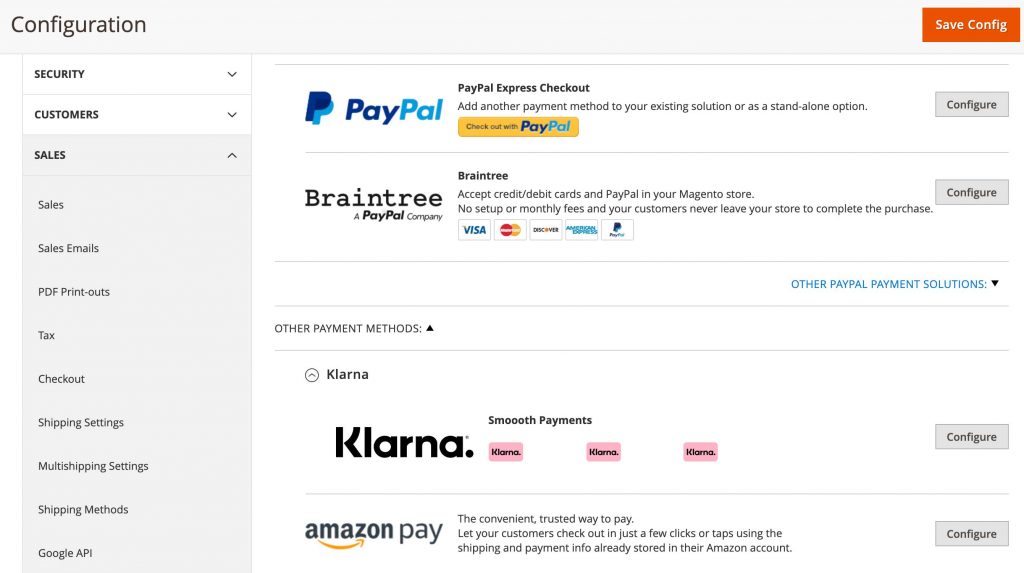 Being on Magento 2 means your platform has a strong roadmap; since its release there has been major annual updates (as Magento promised), as well as other, more incremental ones. Compare this to Magento 1, which no longer receives updates and is due to be end-of-life by summer 2020.
One of the key improvements we've seen is through the new payment methods now built into Magento 2.
Klarna

Klarna has quickly established itself in the UK recently, identified by its disruptive, millennial focused pink branding. The Swedish bank offers direct and post-delivery payments, as well as instalment plans. They handle customer payments with the goal of providing a smoother and safer experience for both the customer and the retailer. In Magento 2, Klarna Payments (KP) is also included, a standalone payment method which provides your existing checkout with a Klarna hosted widget.

Through the Magento Marketplace you can also install Klarna Checkout, a much more robust and extensive replacement of your current Magento 2 checkout.
Braintree
Braintree is an end to end payment solution which accepts major debit and credit cards such as Visa, Mastercard, Amex and PayPal all without the customer having to leave your storefront to provide payment. This is great for your branding and conversion rates and decreases the perceived risk for the customer.
Additional extensions also mean Braintree can take Apple and Google Pay, Samsung Pay and Venmo (US only) creating seamless experiences to allow customers to quickly place their orders with you.
Amazon Pay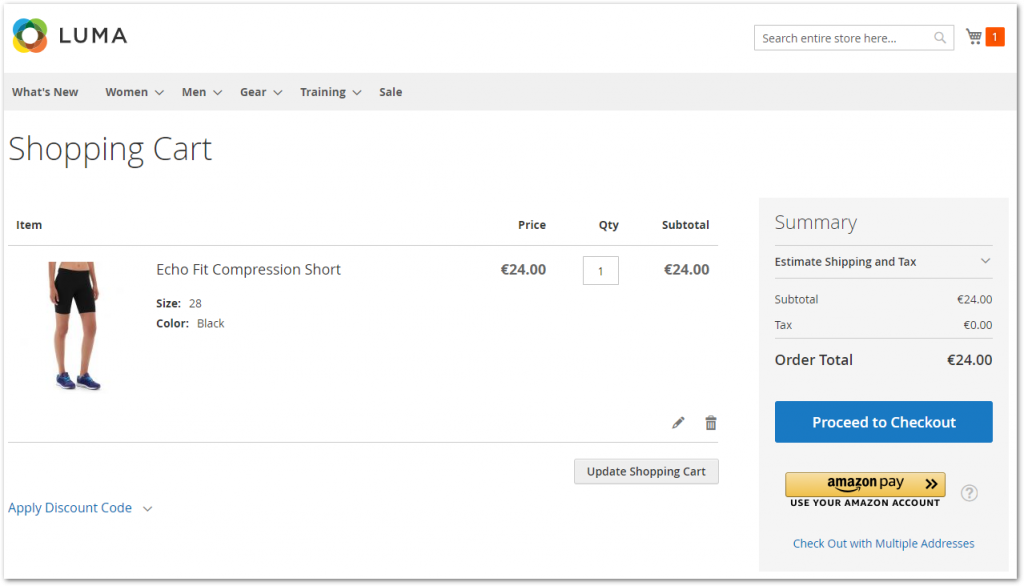 Whether you love or hate Amazon, Amazon Pay lets your customers checkout using the delivery and payment information already stored within their Amazon account and is now out of the box with Magento 2.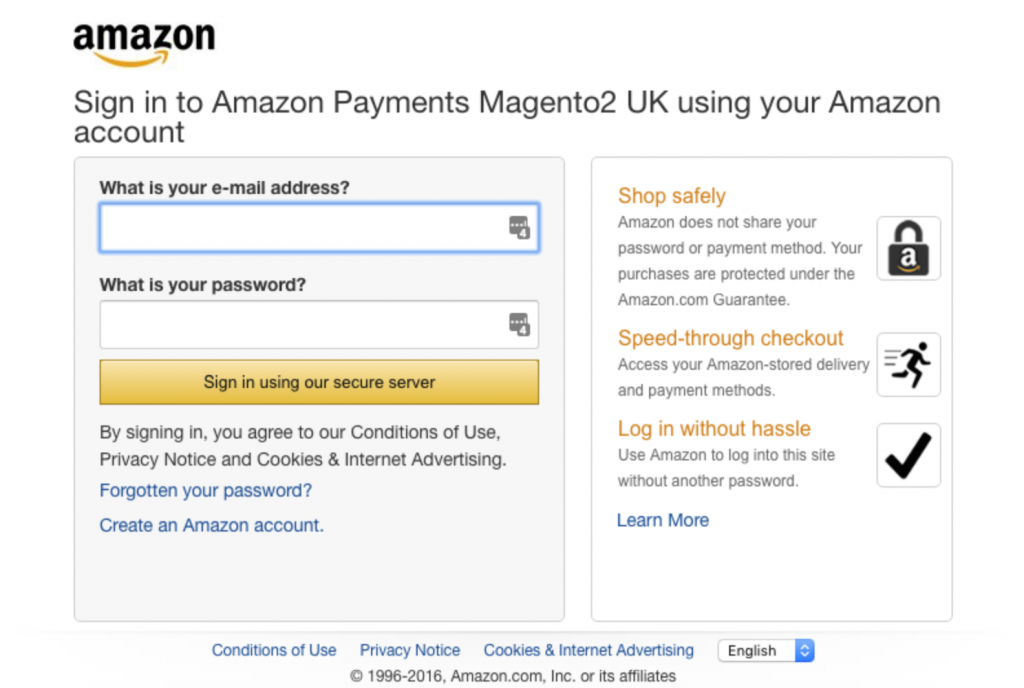 Your customer just has to log in as if they were logging into their Amazon account. This makes the checkout experience incredibly simple for your customers, and for you, as you can include the Amazon Pay button on product pages, your basket or just in the checkout itself.
Worldpay
London based Worldpay is a global leading provider of credit card and multi-currency processing, as well as providing merchant-side solutions for companies of all sizes. Worldpay is available through extensions and is Commerce only (which means it is unavailable on the Open Source platform).
But That's Not All
Although already available in Magento 1, Magento 2 also includes other popular payment methods such as PayPal, bank transfers and purchase orders.
We often install Sagepay which is very popular in the UK for its competitive transaction fees and impressive fraud protection systems.
Want To Find Out What Your Options Are?
Want to be sure that your eCommerce project is in the hands of a team capable of building the most engaging shopping experience for your customers?
We'd be happy to talk you through these new payment methods in more detail, as well as the other great features available in Magento 2.
Related services
Iterative eCommerce Growth
Magento integrations
International eCommerce