Google Shopping is a service which allows users to compare products they are shopping for between different sellers. Not only is it an increasingly important way to promote your products to a potentially massive online audience, it is also continuing to evolve.
With each new feature, Google is beginning to really compete with Amazon and potentially become the go-to for product research and comparison. One of the ways in which it will do this is in how reviews are displayed, and expanding on what you can show currently.
Adding customer review images to show in Google
Reviews are a key part of the buying process, providing "social proof" about the quality of an item that a retailer's own description won't provide.
Having good reviews on your Google Shopping Feed is important (we've even written this guide on getting your Magento product reviews into Google Shopping), but like all eCommerce, Google Shopping is as much a visual experience as anything else.
Which is where user generated images come in. Google Shopping has now made it so that vendors can include customers' own images in their product review feeds, which boosts the customer's confidence that the product they're buying is right for them.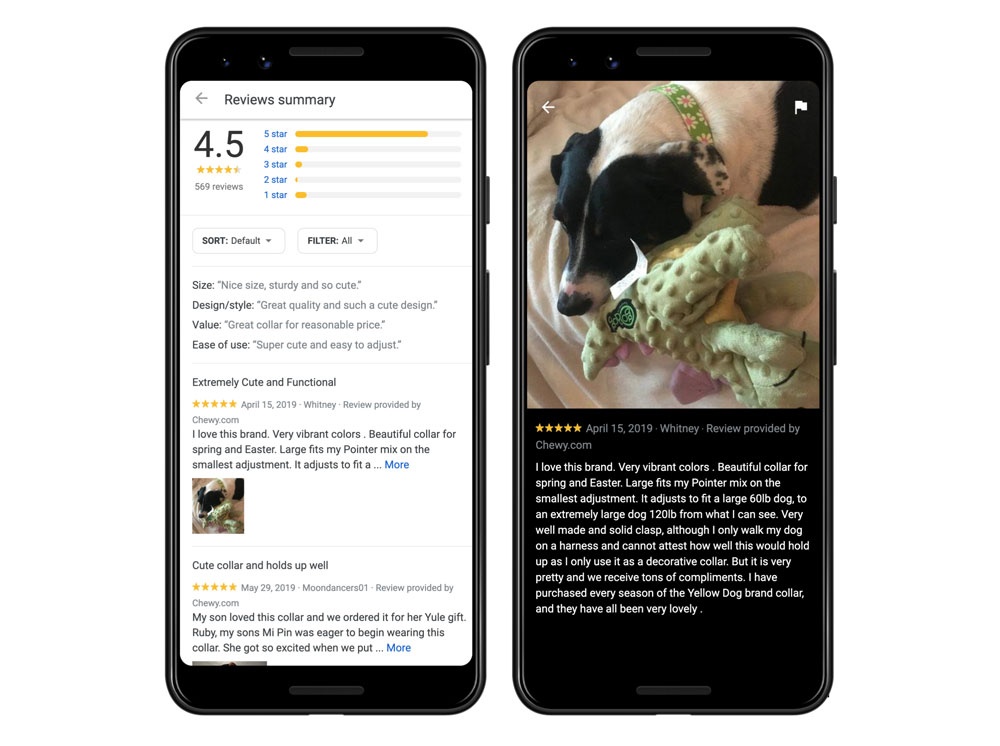 Having pictures of previous customers wearing or using your products provides a great visual connection as a genuine depiction of the product is much more trustworthy than glossy marketing material.
The details of how the images need to be included on the feed are here if you want to read more.
Alternatively, we're ready and able to help you get the most out of your customer reviews and images.
What Next?
If you're looking for some advice on how to best collect reviews from customers to improve your site conversion rates or to completely optimise your Google Shopping Feeds, then get in touch with us.
Related services
Iterative eCommerce Growth
Magento integrations
International eCommerce