We all heard the rumours earlier this year that Magento 1 support would be ending abruptly in November of this year - the latest in a series of scares for merchants still using the platform since the advent of Magento 2 back in 2015. Thankfully, Magento think better of abruptly pulling the support rug from under our feet.
Instead, following some subtle indications in their terms and conditions, Joe Ayyoub, Magento's Director of Support Operations firmly and finally confirmed that June 2020 would mark the end of Magento 1 as an officially supported platform.
All told, this is a sensible decision from Magento as it gives M1 site owners sufficient time to plan and execute platform migrations. Yet, while it's no reason to panic, it is certainly reason to act. We anticipate a late surge in demand for site migration from eCommerce retailers who leave it a little later than they probably should.
Magento Commerce 1 (until recently known as Magento Enterprise Edition): software support will include both quality fixes and security patches. For more specific information about support for your Magento Commerce version, see the Magento Software Lifecycle Policy.
Magento Open Source 1 (formerly Community Edition): security patches without quality fixes will continue to be released as happens now.
Whichever version of Magento you are running, make sure you use Magento's Security Scanning tool to ensure you are covered by all the latest patches and that your site is fully secure.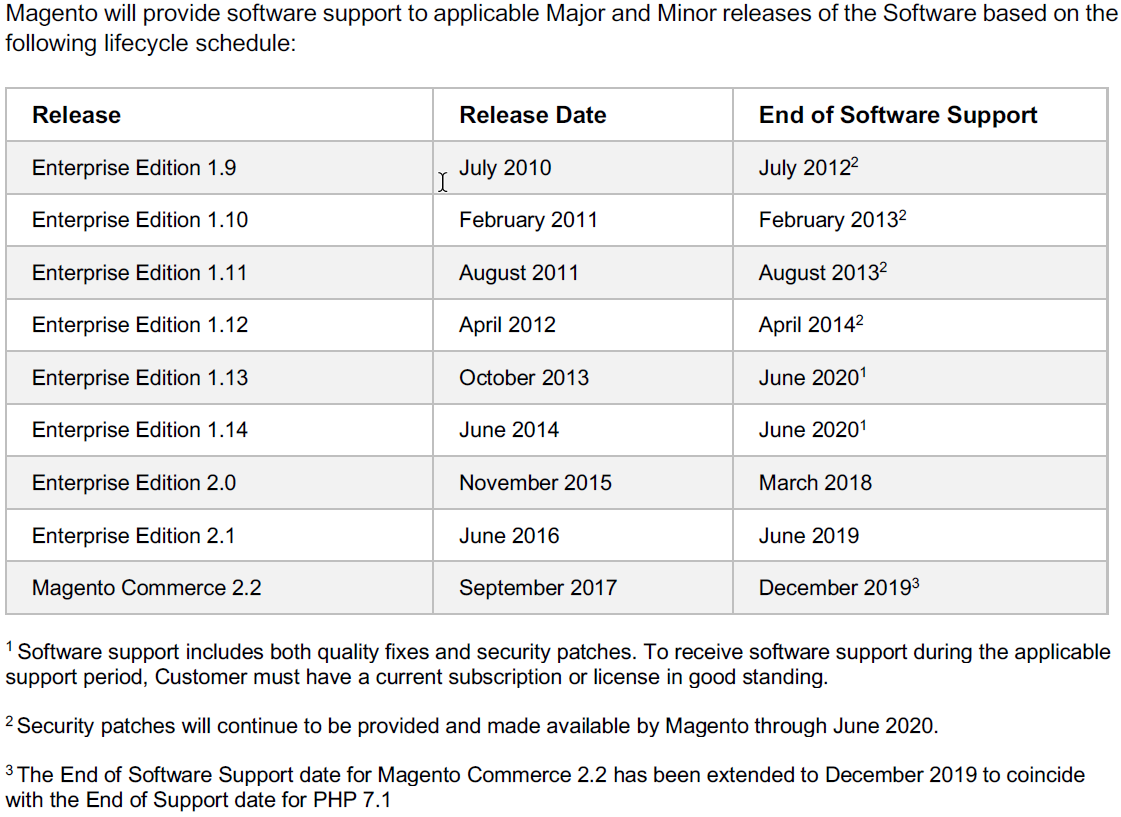 Despite Magento's guarantee of support for Magento 1 until the absolute date of June 2020, you should ensure that any extensions you are currently using will be supported, particularly with security updates, until that date. As Magento themselves point out,
security maintenance applies only to Magento Open Source software and does not apply to third party extensions or customizations. Maintenance of extensions, customization, or other modifications to the Magento codebase are the express responsibility of the merchant.
This may influence your decision about when you complete your migration to Magento 2.
Finally, far from being a mere operational necessity, migrating your eCommerce site to Magento 2 presents a commercial opportunity that is hard to ignore; one which magic42's experienced project managers and Magento certified developers are on hand as ever to help with. The right partner will help you make the most of the your site migration, helping you get more out of your new website.
Our Services