Which?, the UK Consumer's Association, have just published the results of a survey of users' opinions about eCommerce sites. Which? surveyed 10,000 people asking them to rate websites for experiences buying particular items considering factors such as price, product range, delivery, quality and returns processes. Users were also asked for their feedback on eCommerce site usability.
While many media reports surrounding the Which? survey dwelt on the sorry performance of Homebase, wallowing in the fashionable schadenfreude of knocking established retailers while they're down, the survey's findings offer a hopeful snapshot of the current state of eCommerce in the UK. 
The results back up our core belief that differentiated websites, often operated by smaller retailers, offering specific, personalised shopping experiences are increasingly favoured by savvy online shoppers. The winners and losers can be seen here: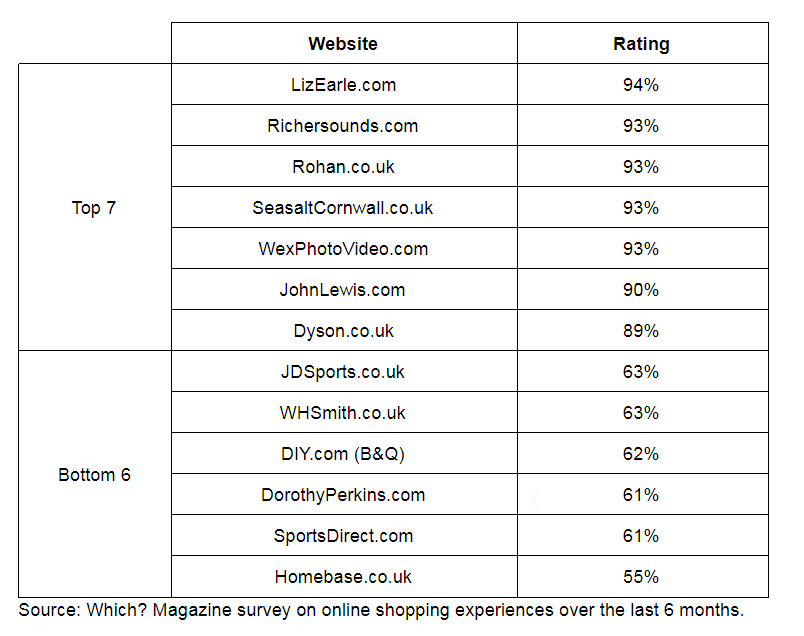 Harry Rose, editor of Which? Magazine, said: "The online shops with the happiest customers tend to be the ones that offer a personal service, quality items and deliver quickly and conveniently. 6th-ranked John Lewis were the only true household name at the top of the list, making a mockery of the department store's website's 1-star Trustpilot review.

"Where the big players are lacking, either with poor service or confusing websites, smaller more specialised online retailers have seized the opportunity to make their mark and give shoppers exactly what they want."
The Which? survey results provide more evidence that much of the growth and innovation in eCommerce is far less concentrated among the biggest players in the market, as the often prevailing narrative would have it. More on that here.
Our Services
Magento 2 Development
Magento 1 - 2 Migration
Magento B2B eCommerce